Sportmanship of a martial arts tournament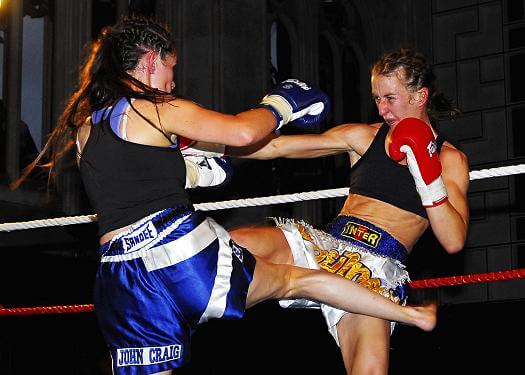 |
VIDEO: MUST SEE to get the outcome of this awesome Muay Thai tournament!
Reality based self defense: Unlike a martial arts tournament, there are no rules and a fight or attack can happen anywhere at anytime. The rules of engagement in self defense include fighting extremely dirty, using moves that are banned from tournament competitions and being able to hurt the bad guy as quickly as possible. READ MORE

Increased focus during the lead-in time to the tournament will pay dividends for the serious contender as although sparring bouts are short (usually a few minutes) it is all about staying alert, concentrating and intuitively picking up signals from the opponent as to which moves will be used against you. Lack of concentration can be costly as most tournaments operate a points system and specific moves that connect on key areas of the body will award the opponent more points.
CONTINUE WITH ARTICLE & WATCH COMBATANTS GET SMASHED IN VIDEO ON NEXT PAGE