Riverside's Tiffany Van Soest retains Lion Fight featherweight title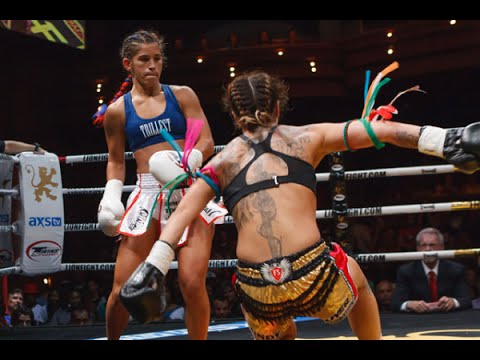 |
WATCH VIDEO:  Lion Fight 23 on Friday night provided a revealing glimpse into the standard of perfection that drives the 26-year-old Muay Thai sensation.
The 2007 Riverside Poly graduate dominated Martyna Krol for five rounds before a sellout crowd at Pechanga Resort and Casino to retain her Lion Fight women's featherweight world title via unanimous decision.
Krol couldn't touch the dart-quick Van Soest, but she proved tough enough to go the distance and keep Van Soest from really moving in for the kill until the end of the fight.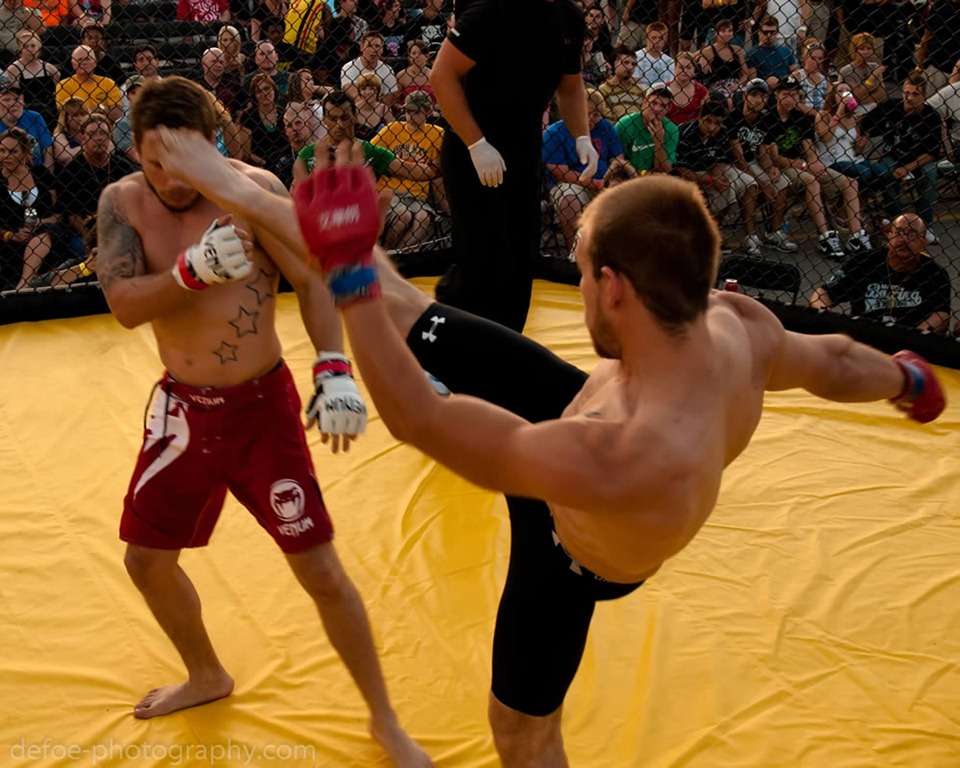 "I trained at a really fast pace and her speed and her movement was a little bit awkward for me," Van Soest said. "I was just overthinking a little bit. But I train to beat anyone even on an off night and my training and my conditioning came through.
"Not my best performance, but still enough to get the job done and keep the belt where it belongs."
Van Soest flashed plenty of weapons from her arsenal throughout the night, but spent most of the early going testing Krol's guard with high kicks and big right hands.
She was at her most effective when she was throwing quick two-punch combos to get Krol back on the ropes. Krol's attempts to clinch were met with knees to the body from Van Soest, who got the better of those exchanges.
Krol began to tire late in the third round, which ended with Van Soest landing a spinning elbow out of a clinch. Van Soest began the fourth by kicking out Krol's back leg as Krol attempted a front kick and Van Soest began to open up with more dynamic Muay Thai combo attempts.
She began to get more tactical in picking her spots to unleash high kicks and elbows and continued to work the body in close quarters.
Had the fight gone another round, Van Soest could have likely forced a stoppage, as Krol began to droop visibly under the pressure of the assault. Twice she attempted a kick only to have Van Soest catch it and punish her with a straight right.
"I noticed when I was throwing big shots just to see how she would react, she was just covering and staying inside," Van Soest said. "I started putting more combos together, mixing up my punches and my kicks and hoping she would open up a little bit, and she did."
In the main event, Liam Harrison edged Malaipet Sasiprapa by split decision in a five-round welterweight clash.
In other bouts, Rungrat Sasiprara of Bangkok put veteran Kevin Ross down with an elbow to the top of the head and landed a flying knee immediately after the action resumed to TKO the former super flyweight champ out of Dublin with 2:13 left in the second round.
Victor Saravia was winning his super bantamweight tilt against Canadian Stan Mancebo handily and about to claim a 10-8 win of the third round after scoring a takedown on a leg sweep. But the fight was stopped just after the bell when Saravia finished the round with a spinning elbow that set up a left uppercut on the stunned Mancebo.
Undefeated cruiserweight Mike Lemaire of San Diego, who brought a raucous following, picked up a fifth-round knockout of Andrew Kapel of Minneapolis. Both fighters were battered and exhausted going into the fifth, when Kapel simply couldn't keep his footing any longer and was counted out in the corner.