Learn these incredibly awesome elbow striking techniques!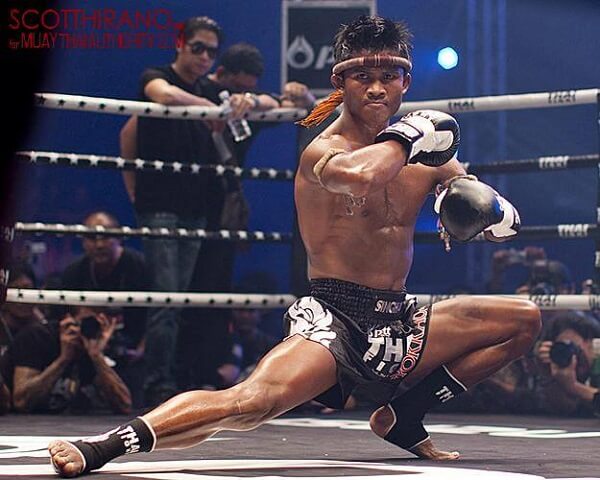 |
VIDEO: INSANE TKO by an elbow strike!
When it comes to combat striking sports, Muay Thai is the most effective striking sport. This can be attributed to many factors which we will address in this article. READ MORE

There are a few pointers that make elbows even more effective, and that reduce the chances of hurting yourself. Elbow strikes, just like punches, should not be thrown with just arm strength. Obviously, you have to be closer to your opponent to throw and elbow, and that is why elbow strikes are considered infighting tools. But even though you are inside, you want to use your body and have your weight behind the strike.
CONTINUE ARTICLE AND SEE PUNISHING KNOCKOUT VIDEO ON NEXT PAGE