Best of 2020: Knockouts | Bellator MMA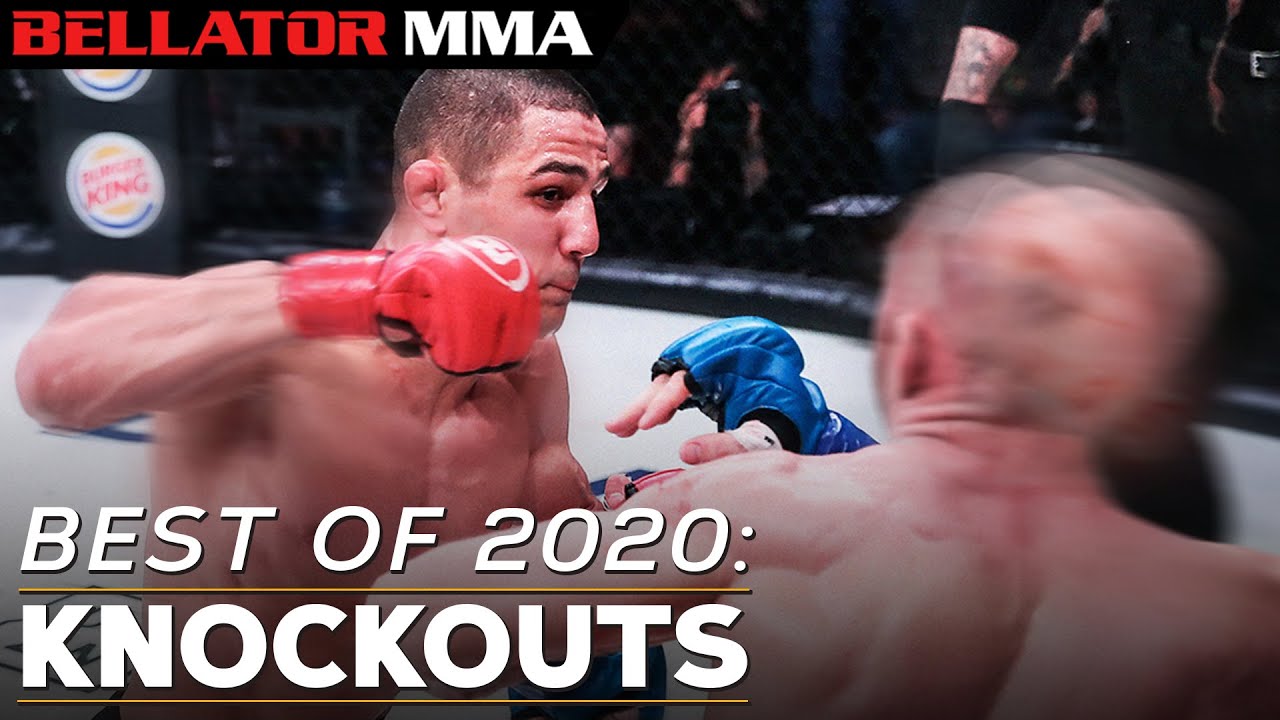 |
The very best means to end a fight? Knock your opponent out. The tastiest KO's from Bellator MMA in 2020.
– Contents-.
0:00 Intro.
0:10 Aaron Pico def. Daniel Carey.
0:47 Timothy Johnson def. Tyrell Fortune.
1:45 Oliver Enkamp def. Lewis Long.
2:37 Ricky Bandejas def. Frans Mlambo.
3:39 Denise Kielholtz def. Kate Jackson.
4:18 Weber Almeida def. Salim Mukhidinov.
5:15 Patricio Pitbull vs Pedro Carvalho.
6:26 Sabah Homasi def. Bobby Voelker.
7:20 Jay Wilson vs Sergio De Bari.
8:30 Roman Faraldo vs Pat Casey.
9:22 Brian Moore def. Simone D'Anna.
10:12 Aaron Pico vs John De Jesus.
11:14 Vadim Nemkov def. Ryan Bader.
12:42 Aiden Lee def. Jeremy Petley.
13:40 Yves Landu def. Terry Brazier.
14:32 Valerie Loureda def. Tara Graff TKO.
15:46 Cris Cyborg def. Julia Budd (c) TKO.
16:56 Sullivan Cauley vs Jason Markland.
18:02 Ricardo Seixas def. Dominic Clark.
18:44 Charlie Campbell def. Nainoa Dung.
19:46 Alan Omer def. Ryan Scope.
Future occasions: http://www.bellator.com/events.
Subscribe for even more Bellator MMA material! http://bit.ly/SubscribeBellatorYT.
Comply With Bellator MMA.
Facebook: https://www.facebook.com/BellatorMMA.
Twitter: https://twitter.com/BellatorMMA.
Instagram: https://instagram.com/bellatormma/.
Snapchat: BellatorNation.
Join Bellator Nation to get exclusive accessibility and benefits including fan-fests, ticket presales and also a lot more! http://bellator.com/newsletter.
Have a look at the Bellator MMA App: http://www.bellator.com/app.
#MMA #Bellator #Knockouts.